FH Europe consists of multiple FH patient groups across Europe. By sharing information & best practice we aim to secure early identification and diagnosis.
The network is made up of organisations and individuals that represent FH patient groups within their specific European country.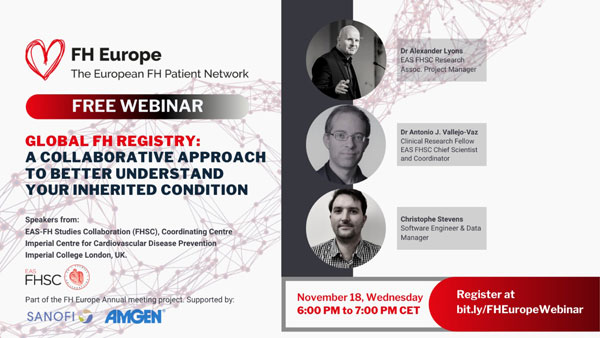 Join us for a community webinar Ever wondered what a #registry was? Curious to find out how FH registry can impact you and your family? #FamilialHypercholesterolemla (FH) is one of the most common and life-threatening inherited conditions. If you have FH, at least...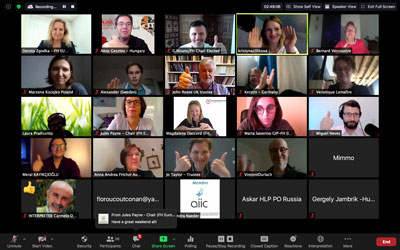 The highlight on the FH Europe patients' community's agenda is the annual meeting. Since the creation of the Network, the leaders of the respective patient organizations have been coming together face to face to share, exchange and to network. In 2020, in...
FH Europe is supported by an educational grant from Amgen Limited, Sanofi, Regeneron, Akcea Therapeutics Inc. and Amryt
Site by: Vovi Web Design